Press release
Strategic cooperation NewTelco and Esprit Telecom
Amsterdam - July, 10 2007 - Instant teleconferences without reservations, excellent sound quality, real time control panel and recording conference calls. Unique features developed by NewTelco that distinguishes them in the telecom market. The collaboration agreement is a logical step for Esprit Telecom, which continuously expands its product portfolio with innovative products and services.
"This new service better allows Esprit Telecom to serve the needs of our business users to quickly and efficiently consult with a group of people." says Piet Grootenboer, CEO of Esprit Telecom. "The service can be used both within the Netherlands and internationally, and therefore ideally suited for multinational organizations."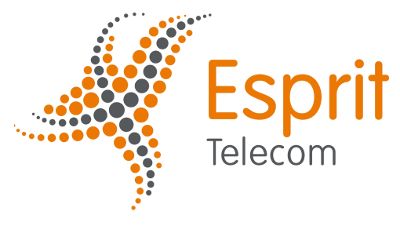 About Esprit Telecom
Esprit Telecom started in 1993 as the first new telecomprovider along the incumbant KPN and now is one of the most important suppliers of telecommunication services, offering a extended porfolio of fixed and mobile and data and Internet services. Focussing on small, medium and large enterprises as well as on gouvernemental and non-profit organizations.
Esprit Telecom is preferred supplier for BTG (Vereniging Bedrijfs- Telecommunicatie Grootgebruikers), the gouvernement (OT2006), Koninklijke Horeca Nederland, Uneto-VNI, NVG (Dutch "Verbond van de Groothandel").
Over NewTelco
NewTelco expertized in the development and provisioning of smart conference call services. NewConference is the flagship in the portfolio of NewTelco.
The reliable and proven technology of traditional telephony results in the best quality possible. We apply the newest internet technology to make our services easy to use and price worthy.